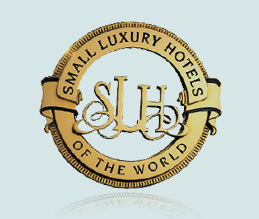 Worldwide recognition
Small Luxury Hotels of the World are a self-governing international collection of independent luxury hotels. I was asked to develop the brand principally through its annual directory. My task was to promote the core values of the collection – luxury, excellence and 5-star service – whilst emphasising the virtues of their individuality – location, ambience and character.
I published, edited and designed the directory for 15 years; liaising with the hotels, copywriting and print planning for a distribution of 350,000 copies worldwide. The travel industry treasured their copies and it won many awards for presentation and content.
In 2006, research revealed Small Luxury Hotels to be the best-recalled brand of any independent hotel group by a wide margin.
This website was conceived, written and designed by Paul Broadbent
7 Richmond Mansions, 248 Old Brompton Road, London SW5 9HL